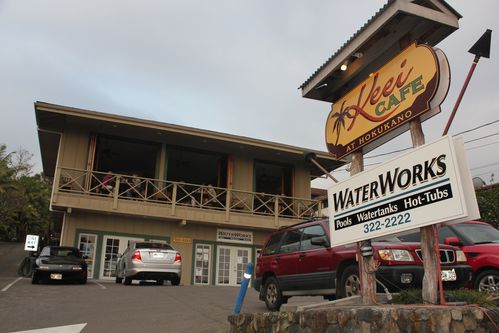 Located in Kona in the area of Kealakakua at Big Island, Hawaii, the Keei Café is well renowned for it's excellent cuisine and the quality of the service. The decoration is embellished by art work from local artists.
It is recommended to book a reservation in advance since it is a very busy restaurant. They do not accept credit cards so you must pay cash.
I had the opportunity to go twice during retreats with dolphins in the company of groups with Joan Ocean, Doug Hackett and Trish Regan.
http://www.sylviebibeau.com/article-swimming-with-wild-dolphins-in-big-island-hawaii-115626710.html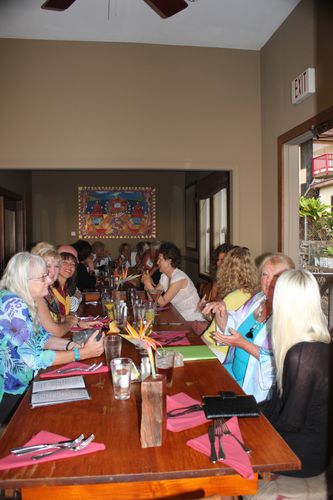 The appetizers were just fabulous... these eggplants were well presented.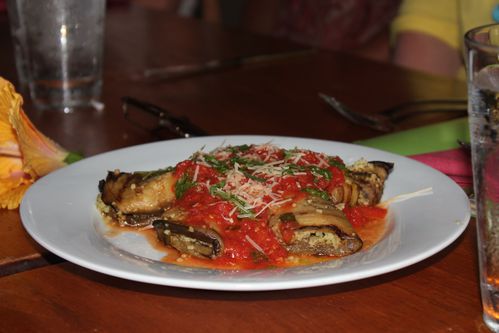 We were granted the pleasure of this cheese and pesto entrée.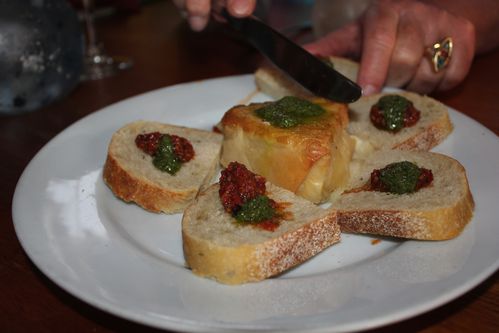 Only fresh quality ingredients always nicely presented. Here is the tofu dish: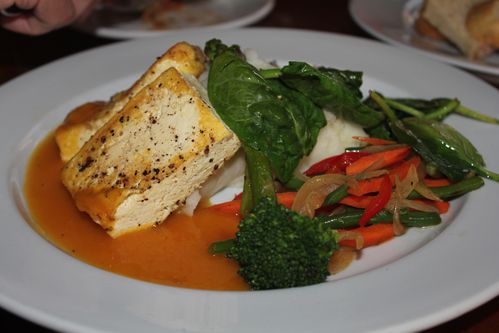 I only have positive comments concerning my meal which was served with a delicious curry sauce.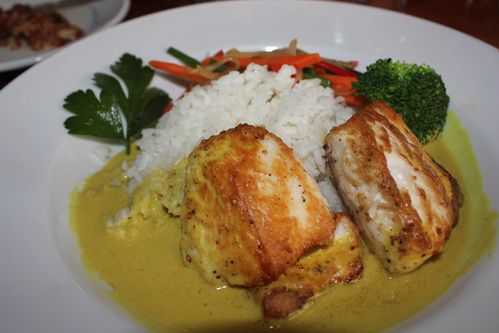 I was not able to resist this heavenly chocolate cake: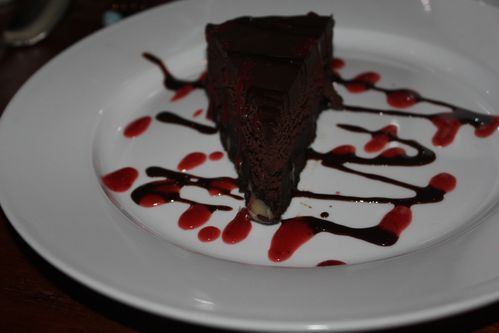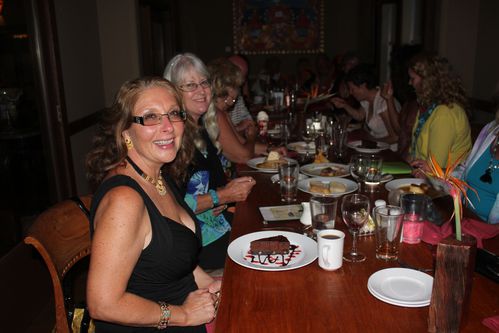 If you are in the region, I highly recommend this restaurant:
Keei Café
To view the list of my favorite restaurants in Kona, Big Island
http://www.sylviebibeau.com/article-my-favorite-restaurants-in-kona-big-island-hawaii-115930620.html