in construction!
TRANSLATED BY LOUISE CHRISTOFFERSON
This is a list that I will update as I discover more good references. Also, you will be informed of places where to buy good products to take-out and enjoy either admiring a magnificent scenery or on a splendid beach.
There is a variety for all tastes and mostly for all budgets. I hope to give you the opportunity to discover the best price to quality ratio.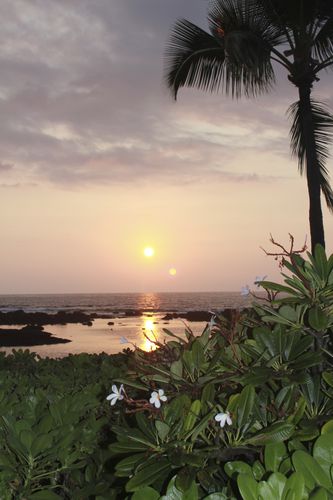 1- SAM CHOY'S KAI LANAI: My favorite restaurant in Kona for the food
I just love this place! It's an unpretentious genuine Hawaian restaurant. It's the SAM CHOY'S KAI LANAII !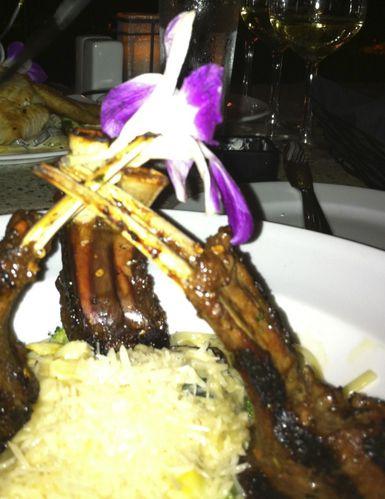 The food is excellent and they have a beautiful terrace. The service has always been fast and the waiters very attentionate even if they are always very busy.
to read more:      
http://www.sylviebibeau.com/article-sam-choy-s-kai-lanaii-115987404.html 
2- HUGGO'S ON THE ROCKS at Kailua-Kona : A lively and renowned restaurant and bar by the sea.
You are looking for a place close to the waterfront with a nice atmosphere which is renowned for their fresh fish and other easy going meals, all very well presented and served by a team of dynamic and friendly staff members? It's at the Huggo's that you will find what you are looking for…
to read more:   
http://www.sylviebibeau.com/article-huggo-s-in-kailua-kona-big-island-hawaii-a-renowned-bar-and-restaurant-with-a-lively-atmosphere-115956849.html 
3- ISLAND NATURALS, Big Island, Hawaii:  For you groceries and your healthy bio meals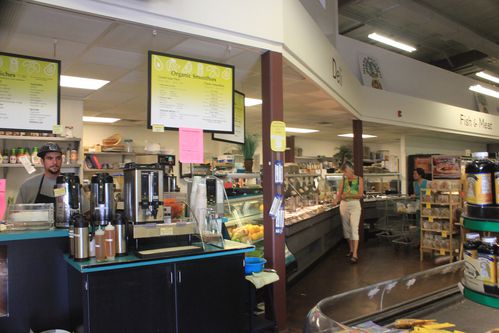 The Island Naturals franchises are very popular at Big Island and at Maui, Hawaii because they offer good quality healthy bio products for grocery, fruits, vegetables and also various natural source cleansing products and healthcare products.
It is possible to eat a very good cold or warm meal. Your meal is priced per weight. For breakfast they offer bagels, fruits and good coffee…
to read more:  
4- QUINN'S ALMOST BY THE SEA : Fresh catch of the day and a cold beer at Kailua-Kono, Big Island, Hawaii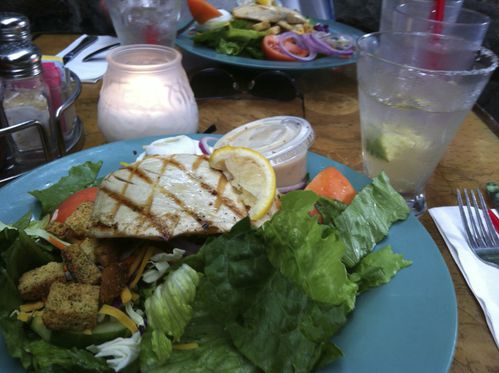 Here is a restaurant in the midst of the action where many locals meet. If I would not have been invited I would have never discovered this small and discrete restaurant. It has a laid back atmosphere where the guests come in to meet, have a drink and watch sports on the television.
Passing through the bar section that leads to the restaurant area where your meal will be served with courtesy. They have a solid reputation concerning their catch of the day which is nicely prepared. To our great delight we had a Marguerita on the rocks which was well deserved after a gorgeous sunny but rather warm day of shopping!
to read more:  
http://www.sylviebibeau.com/article-quinn-s-almols-by-the-sea-their-catch-of-the-day-and-a-cold-beer-115958476.html
5-THE COFFEE SHACK at Captain Cook, big Island: Very popular and appreciated for their breakfasts and lunches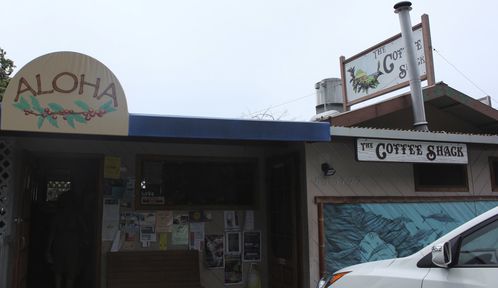 If you pass by Captain Cook, wether it be for breakfast, lunch or simply to enjoy a good coffee, it's at the Coffee Shack that you must stop. Teh only problem that could arise is that it is too popular therefore it is often filled to capacity!
to read more:  
http://www.sylviebibeau.com/article-the-coffee-shack-in-captain-cook-big-island-very-popular-for-breakfast-and-lunch-115958803.html 
6- KONA COFFEE HOUSE AND CAFE at Honaunau, Big Island, Hawaii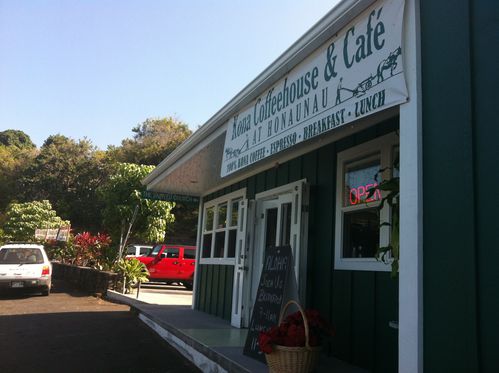 A very friendly restaurant for your breakfast and lunch. The Kona Coffee House and Café offers a variety of local products freshly prepared and of very good quality. It is located at the crossing of route 11 and route 160 which leads to "Place of Refuge". Two Steps is the bay where you can do some snorkeling and where the dolphins love to approach the swimmers to play. It is located nearby Pu'uhonau O Honaunau, a sacred National Park. A must to visit during your stay: http://www.nps.gov/puho/index.htm   
to read more:
http://www.sylviebibeau.com/article-kona-coffeehouse-and-cafe-at-honaunau-big-island-hawaii-115959499.html
7- The Royal Thai Café à Kailua-Kona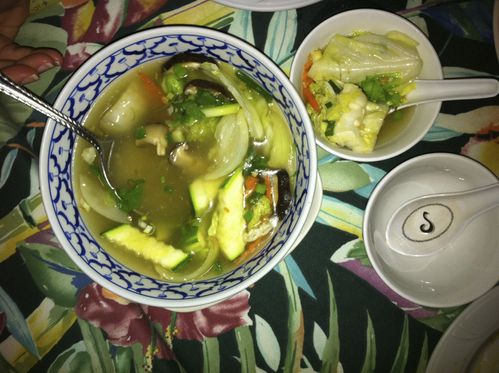 If you happen to be in the area of Keahou in Kailua-Kona you wish to savour some Thailandese cuisine, let me introduce you to the Royal Thai Café. It is located in the Keahou Shopping Center.
I went once along with the group led by Doug Hackett and Trish Regan. The meal was very good. All ingredients were fresh, well presented and my dish was sizzling hot.
to read more:
http://www.sylviebibeau.com/article-the-royal-thai-cafe-in-kailua-kona-115986557.html
8- The KEEI CAFÉ in KEALAKEKUA... Very popular and renowned!... A must for a great meal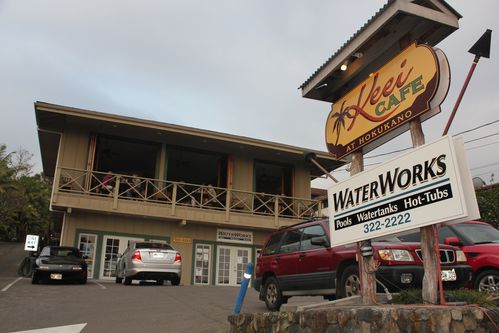 Located in Kona in the area of Kealakakua at Big Island, Hawaii, the Keei Café is well renowned for it's excellent cuisine and the quality of the service. The decoration is embellished by art work from local artists.
It is recommended to book a reservation in advance since it is a very busy restaurant. They do not accept credit cards so you must pay cash.
to read more:
http://www.sylviebibeau.com/article-the-keii-cafe-in-kealakeku-very-popular-and-renowned-a-must-for-a-great-meal-115986754.html