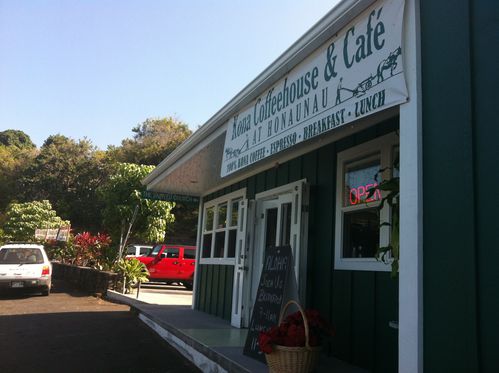 A very friendly restaurant for your breakfast and lunch. The Kona Coffee House and Café offers a variety of local products freshly prepared and of very good quality. It is located at the crossing of route 11 and route 160 which leads to "Place of Refuge". Two Steps is the bay where you can do some snorkeling and where the dolphins love to approach the swimmers to play. It is located nearby Pu'uhonau O Honaunau, a sacred National Park. A must to visit during your stay:
http://www.nps.gov/puho/index.htm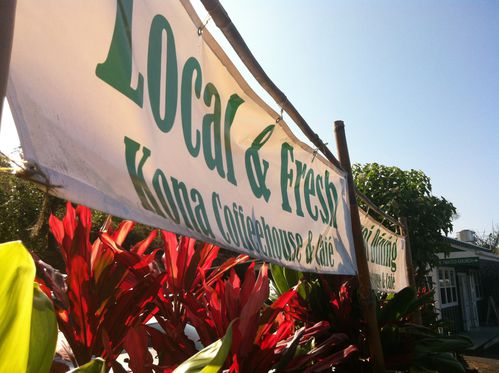 In addition the Kona Coffeehouse and Café offer a huge parking area which is not always easy to find in some areas.
You can dine indoors or on the lovely terrace... It's the ideal location for those who need an internet connection. If I am not mistaken they are the only ones in this area who offer this service while enjoying a great coffee.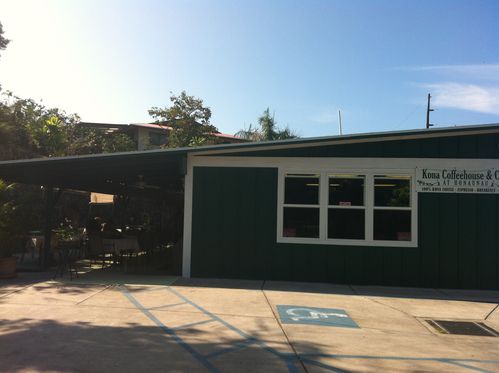 They serve only top quality products... Always with a friendly smile! They are not the cheapest but It's worth it. The price for a breakfast is about $9.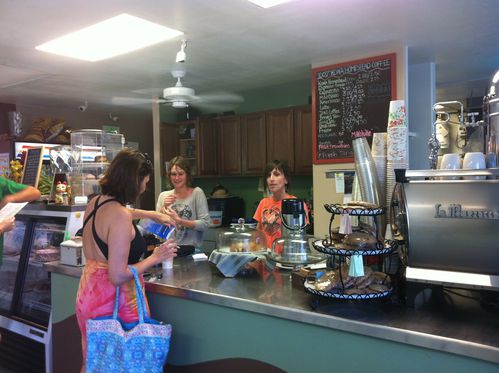 Here is a view of the terrace located at the back ot the building. It provides peace and quiet and a nice break from the traffic on route 11.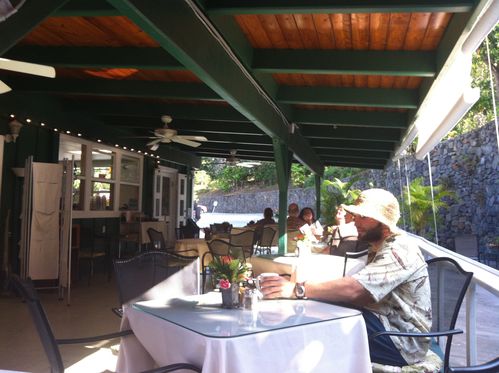 Kona Coffee House And Cafe At Honaunau
84-4830 Mamalahoa Highway
To view the list of my favorite restaurants in Kona, Big Island: