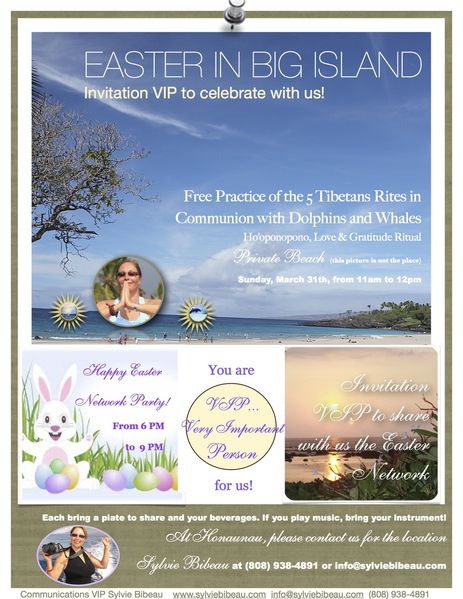 Please click on the picture to enlarge    
Aloha!
I am proud to invite you at our next event for Easter, next sunday, march, 31th...Great time to share with you in Hawaii!...
If you are interested, we will practice for free my very special Practice, unique in the world of the  
Five Tibetans Rites in Communion with Dolphins and Whales
. We will also practice a 
Ritual of Ho'oponopono, Love and Gratitude...
From 
11 am to 12 pm 
At  a Private Beach...you have to join us to discover the location...The picture of the beach on the poster is not where it we will be...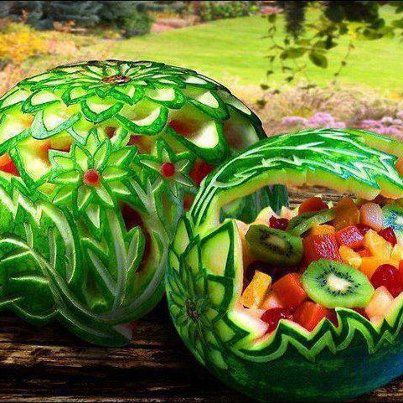 Invitation VIP to share with us the Easter Network Party!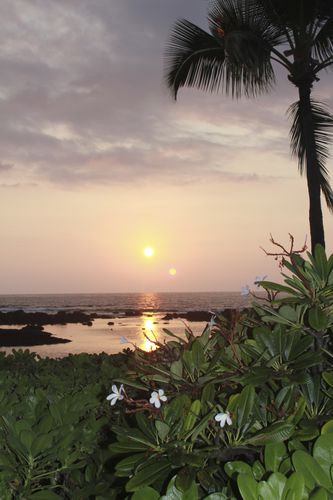 We would like to know more about you and have  a great time with you for this celebration!...
Potluck:  Each must bring a plate to share and your beverages...If you play music, bring your instrument...we will have fun!
All is free because you are 

VIP...

Very Important Person for us...
For more informations, please to contact:
It will be a pl
easure to meet you!...Nasmastaloha!
P.S. Thank you for your comments concerning your favorite  location for the practice of the 5 Tibetans Rites in Communion with Dolphins and Whales...the new scedule will be official soon!...Please, continue to give me yours comments. I appreciate your interest!
If you need help to be promoted or for the conception of posters for yours promotions, services or events, you can join me.